Free Responsive Website Template For Developers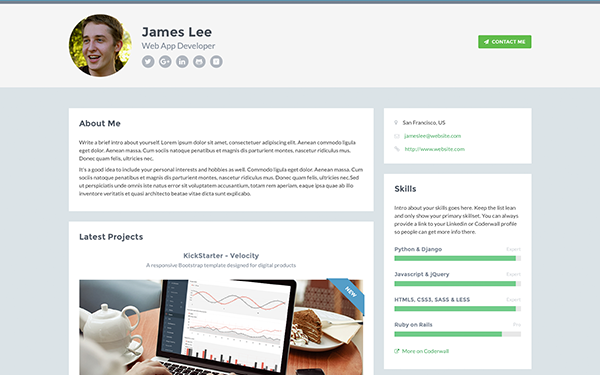 Developer is a free responsive website template designed to help developers promote their work. It can be used as a professional portal to your other online portfolios or websites (eg. Linkedin, CoderWall, Blog, GitHub etc) in a modular fashion. The template comes with all of the source LESS files included so the styling/colour can easily be customised to your taste.
Similar Resources
Coming Soon Bootstrap 4
A free template which is built with Bootstrap 4 and is suitable for websites which are under construction and want to display a modern coming soon landing page. This coming soon template has
Vue Paper Dashboard
A free Vue.js dashboard admin template with Bootstrap developed by Creative Tim.
Theme.cards - All the best themes in one place