ModularAdmin is an open source dashboard theme built in a modular way on Bootstrap 4 that makes it easy to scale, modify and maint...
A responsive Jekyll blog theme designed to give your site a modern and somewhat cliché look....
This is a Jekyll port of the Solid theme originally created by Blacktie. This theme works nicely to show off your projects and blo...
Bootstrap responsive dashboard is an open source template that's built on Bootstrap 3 and Angular JS. The dashboard uses a small n...
Ghost stands for easy, fast and independent publishing. Medium for beautiful and easy publishing. So I made myself a Ghost theme t...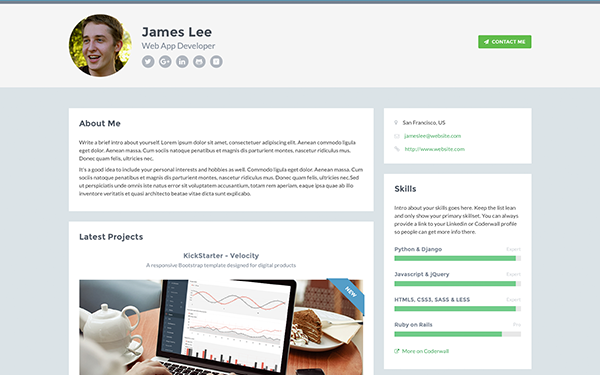 Developer is a free responsive website template designed to help developers promote their work. It can be used as a professional p...
Theme.cards - All the best themes in one place